Quick
Invoice
Effortless Invoicing For Busy Professionals
Online invoicing solution to create professional invoices easily. Send payment reminders, manage accounts, monitor spending and get paid quicker.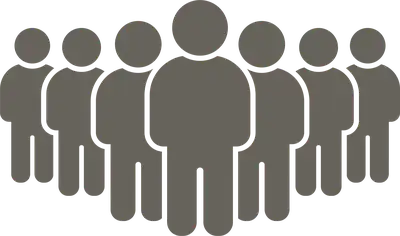 Your Trusted Partner
Enabling you to do more
We help you sort all your money matters and let you focus on what you do best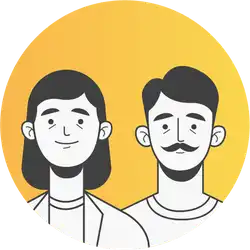 Built To Impress
Get Organised. Look Professional.
Create an Impression.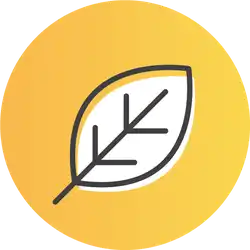 Designed For Simplicity
Fuss-free interface for a
hassle free experience.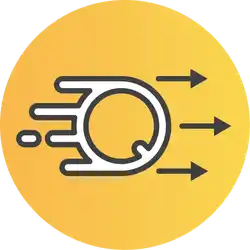 Engineered To Be Quick
Create, export & send
invoices in no time.
A Complete Powerhouse
Welcome To Your New
Pocket Accountant
Manage your beloved business:
Small Scale, Individual or Freelancer.
You can track invoices, transactions, send payments & manage the most important aspect of your business, i.e. Cashflow

Whats more is that you can create invoices on the go on our web app. It is compatible on all devices, any OS and every browser.
A Complete Powerhouse
Welcome To Your New
Pocket Accountant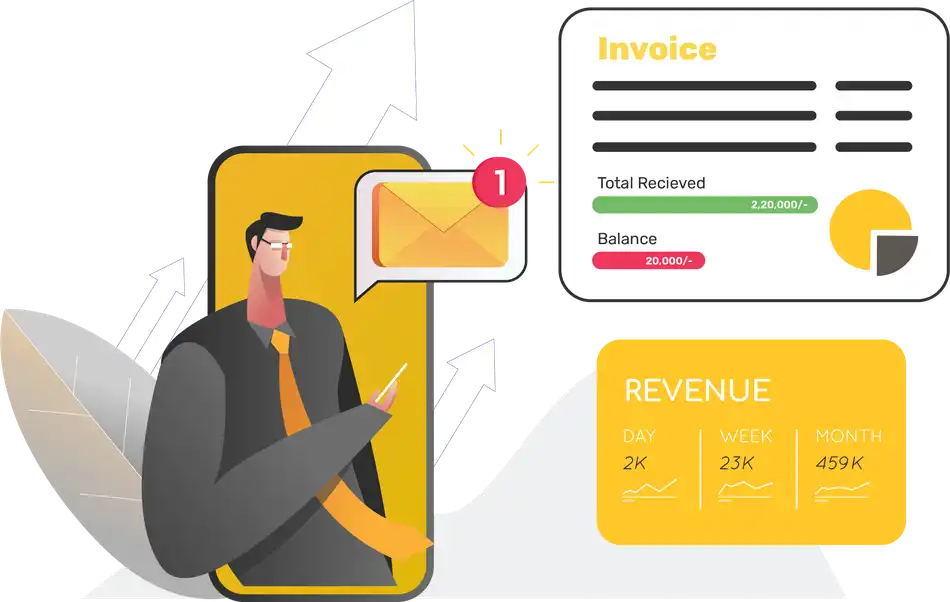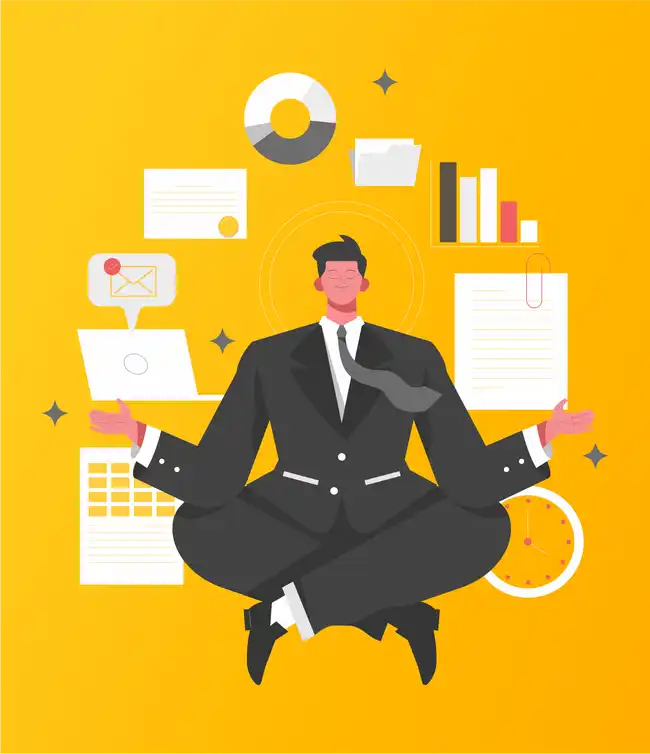 Manage all your businesses in one place
One account Many Businesses. Now you can easily manage all of your businesses under one account just at the click of a button.
See How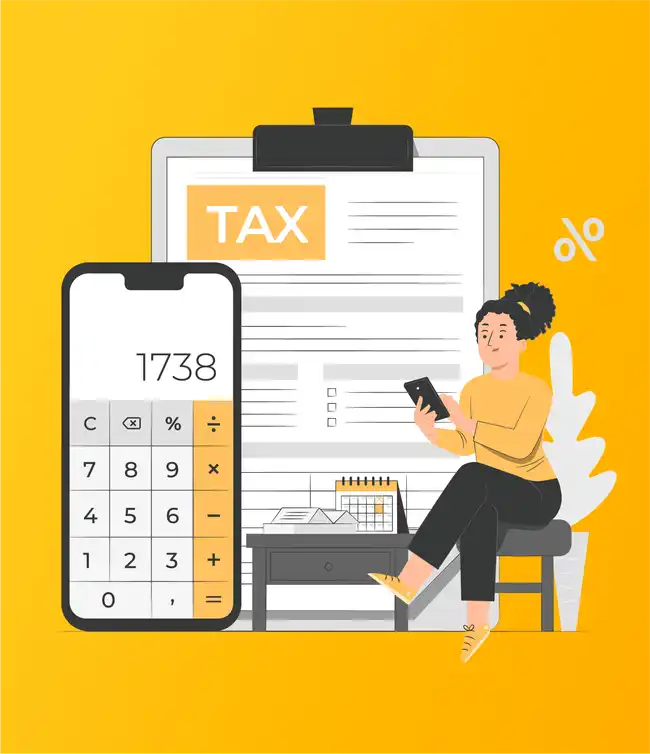 Filing GST & Taxations Made Easy
Our consolidated reports enables you to file your taxes with ease to save your time. We have got you covered even for your personalised taxes like service tax, TDS, etc.
Read More
Power in Your Hands
Generate Detailed Business Reports
& Note Every Cash in Flow & Out Flow
Be aware and make calculated decisions. With our detailed reports & insights keep a close eye on your business transactions and take profitable decisions.

With access to reports manage all expenses. Note every transactions be it cash payment or online transaction keep an account of all your money and never miss any payment.
Read More
Power in Your Hands
Generate Detailed Business Reports
& Note Every Cash in Flow & Out Flow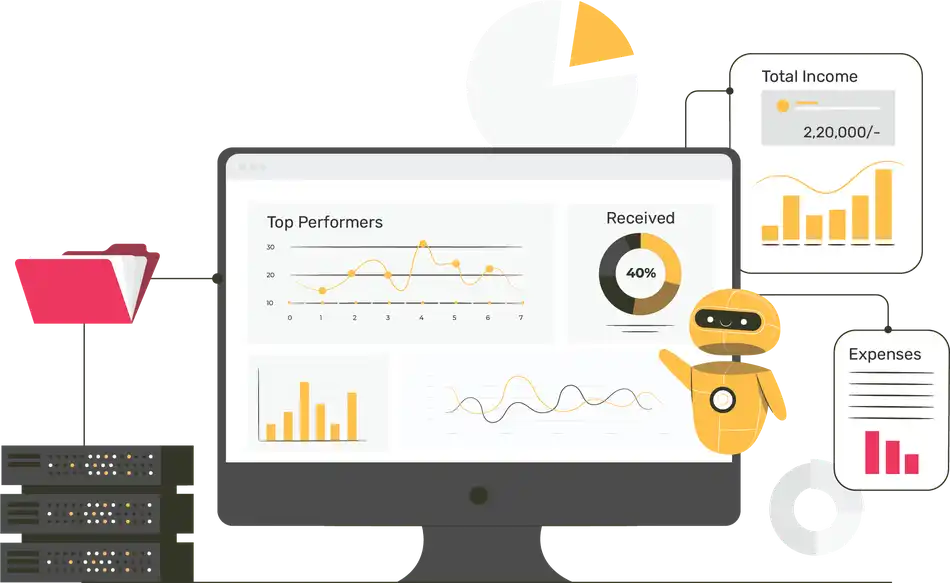 I've been using QuickInvoice for the past 3 months or so and the experience has elevated my business to another level. The invoice generated is super professional and I got umpteen number of compliments for it. Not only that, quick invoice helps me keep a track of my client history, their contact details, monthly revenue and also get instant reports. Generating excel sheets and statistic reports have never been easier. All this, on the go. There's no need for a laptop or iPad, I can edit on my phone when I'm free and the experience is really smooth.

Thank you team Quick Invoice for coming up with this amazing website.

Vaishali Nagarajan

CEO of My Culinary Experiments

I have been using QuickInvoice for almost 4 years now and it is one of the best out there. It's very easy to use and has exactly the kind of features I need. As a content creator I usually have very less time to manage my accounts and keep track of them but I can actually rely on this software completely to manage my payments and clients. It does save a lot of my time and also I can plan my profits accordingly. It's a software that individuals like us need.

BeautiCo. By Ritika Amru

Content Creator & Beauty Influencer

Firstly, I never thought of sending invoices to my customers considering I am running a small business. Then when I came across Quick Invoice, I was amazed. It added a professional touch to my work. It helped me to send quotations to my customers and they understood the pricing properly. It's very user-friendly and takes very little time to create an invoice. I liked how every detail was automatically saved along with the cost of my products so that every time I create an invoice the details of my repeat clientele, product name popped up.

I would recommend Quick Invoice to every business owner to help build a professional relationship with their customers.

Akash Tibriwal

Owner & Founder of Honey Bunny Bakery

I have been using QuickInvoice for more than 3 months and the experience have been great. The best part is that if any problem is faced, the team is quick to response and rectify it as well. Will recommend it to anyone looking for an easy solution for their invoices.

Prateek Gupta

Owner & Founder of Urban Chakki
the tool of choice for businesses from a variety of industries
Frequently asked questions
Is my data safe and secure?
Your data is safe and we have taken special measures to ensure your data privacy, safety and security. We comply to the GDPR Policy in order to keep your data safe.
Are there any hidden charges after buying the subscription?
There are absolutely no hidden charges whatsoever. You can enjoy full access for just ₹249/month. Our subscriptions are all inclusive and we do not charge our users any additional amounts.
Is there a limit to making invoices or quotations under one subscription?
No, there's absolutely no limits in creating invoices and subscription. We do not restrict our users or charge them extra to make invoices.
Are the invoices GST compliant?
Yes, you can create GST invoices using Quick Invoice. Quick Invoice also gives you an option to predefine your taxes according to your products or services so that you just have to select the taxes applicable while making the invoice. Also, with our Sales Reports and GST Reports, you can file your taxes easily.
Can I manage two businesses under one account?
Yes our multi-business set up lets you manage all your businesses in one place. You don't need any upgrades in the subscriptions for that.
How do I renew my subscription?
Your subscription will be auto-renewed using the Credit/Debit Card details registered during the first month of trial. We will notify you about your subscription renewal 7 days prior to your auto renewal date. You can cancel your subscription anytime if you do not wish to continue.