Send Captivating Estimates & Impress Every Client
A smooth estimation making experience, capturing every detail in clarity. Ridiculously easy to use and comes with a simple, intuitive interface that puts in front your last deals saving your time in sending estimates.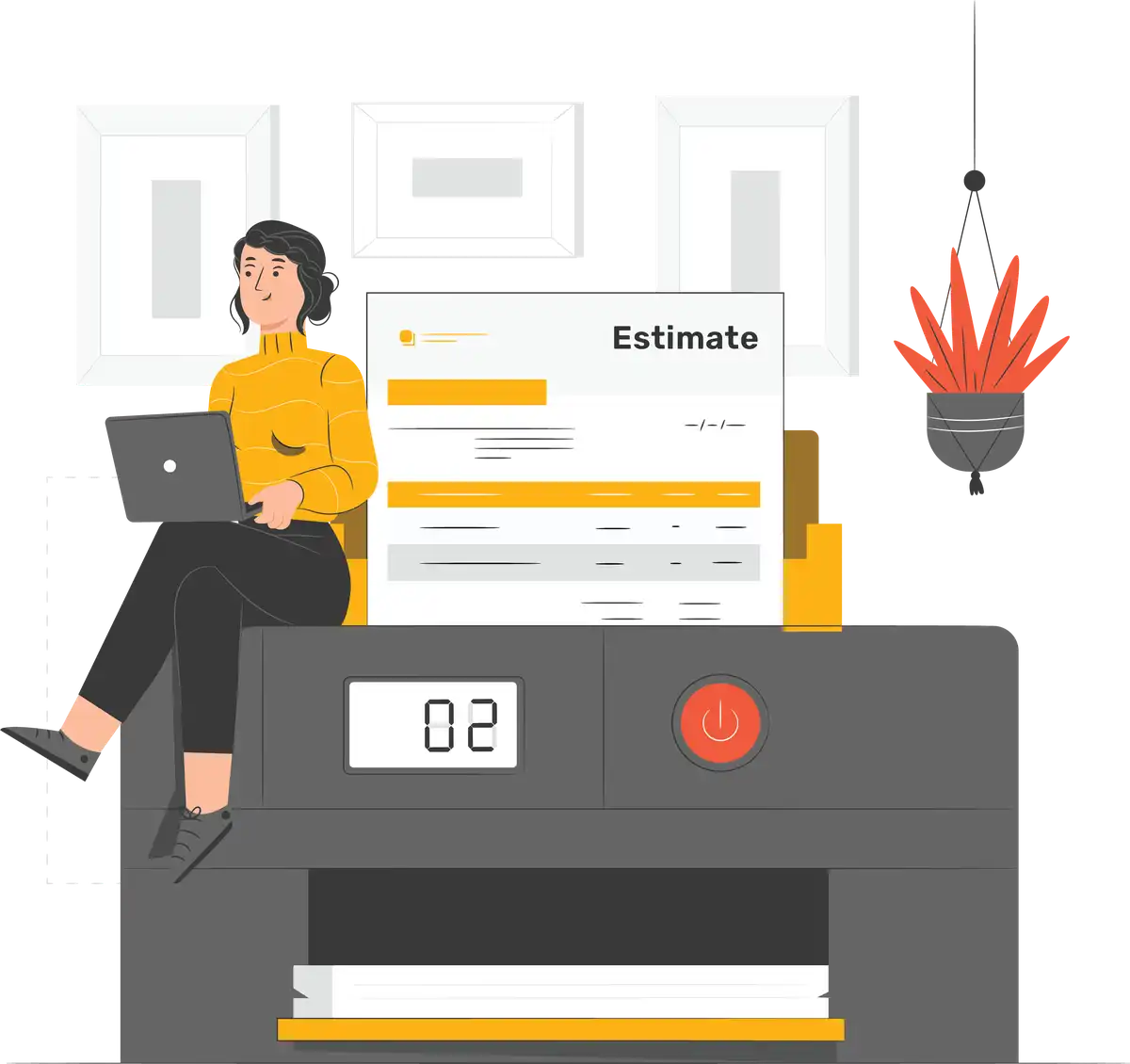 Spending time on making estimates? Its a thing of the past!
Customisable Estimates
Create professional estimates with your branding and leave a lasting impression on your customers.
Estimates automatically formatted and generated as per your preference and choice eliminating all unnecessary information.
Estimates that are clear, to the point and legally accepted by all organisations.
Explore Now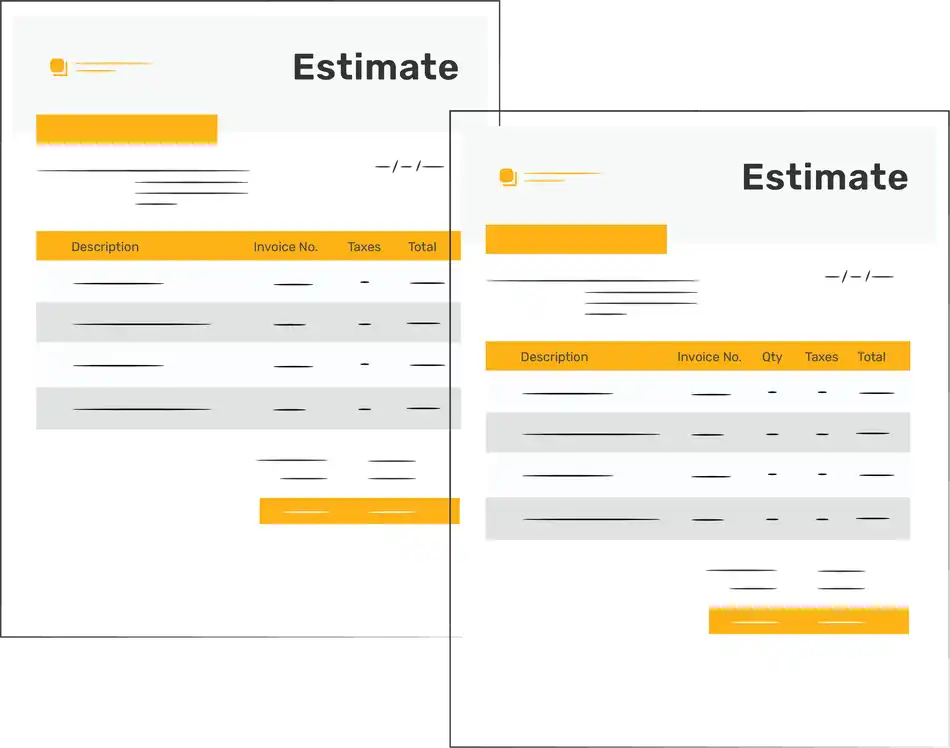 Convert Estimates To Invoices
Convert accepted estimates into invoices in just a click.
All the details in your estimate will be transferred to your new invoice.
Make the changes in your newly made invoice as per your closed deals.
Explore Now
Convert Estimates To Invoices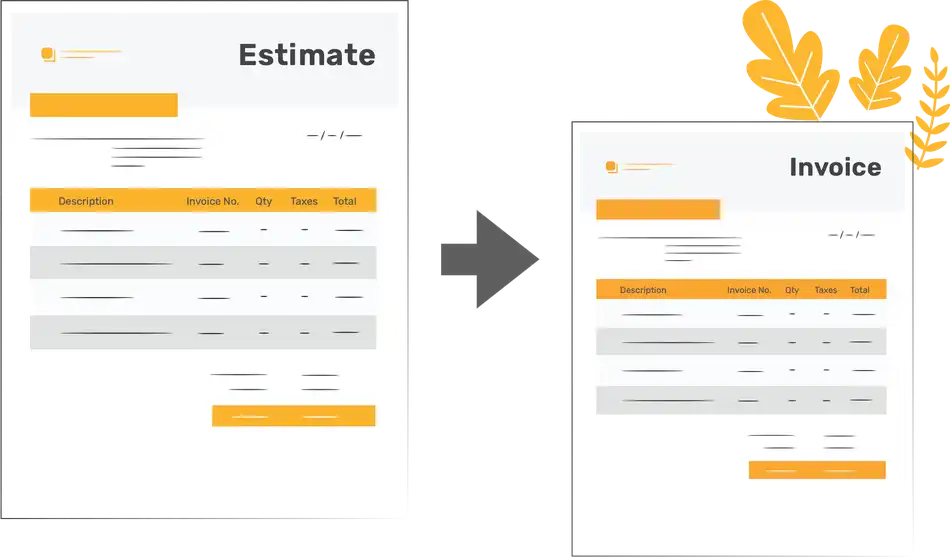 Send Estimates Globally
Send estimates to each client as per the currency of their region.
Generate globally accepted estimates with ease.
Select the currency for the client once on creation and send estimates all time.
Explore Now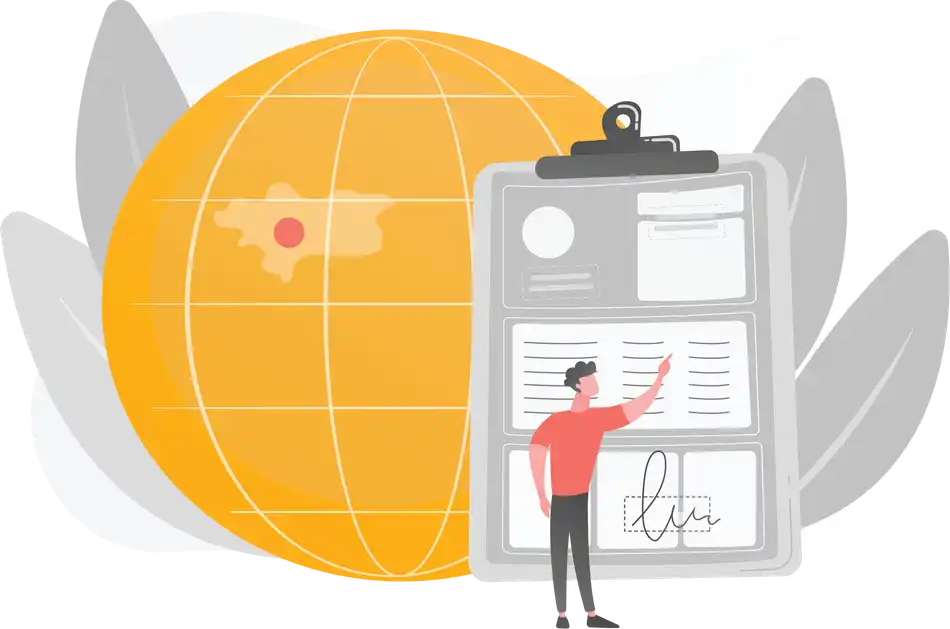 Service & Itemised Estimations As You Need
Different estimation formats for a professional who provides services and for a retailer who sells products.
Service & product estimates are populated with only the essential fields required for the purpose.
Explore Now
Service & Itemised Estimations As You Need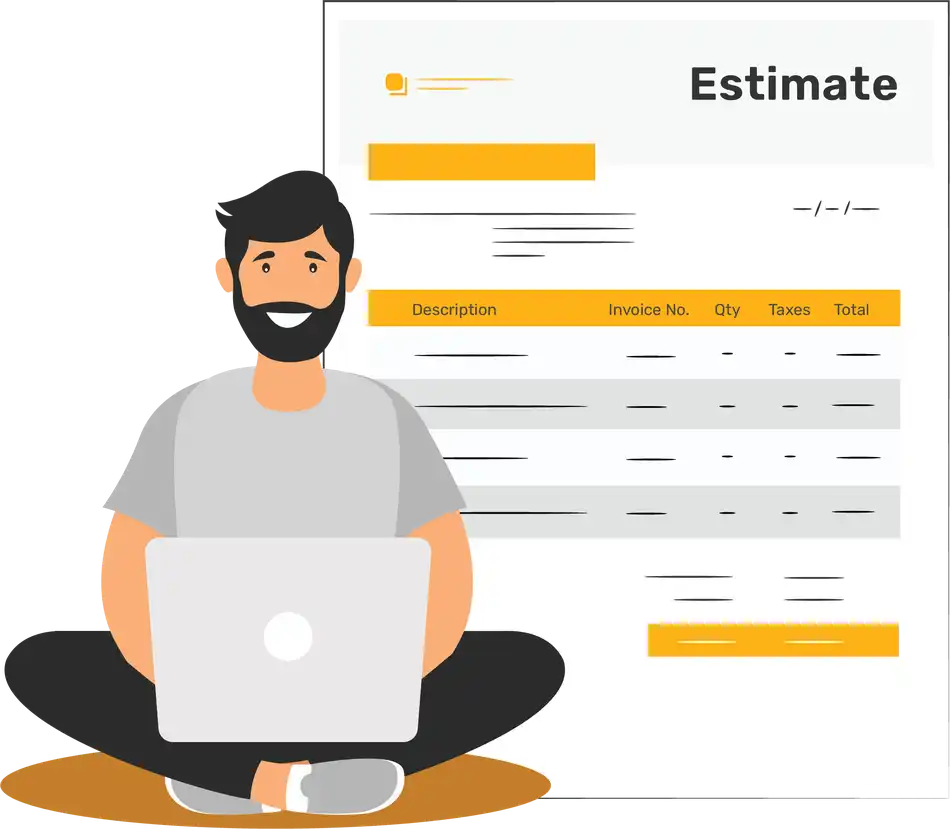 Print & Share Estimates Easily
Professionally formatted estimates which look great on print and leave great impression on sharing.
Print sharp & stunning estimates as even today the impression of print remains premium.
Share estimates on the go via email, SMS or WhatsApp.
Explore Now
Print & Share Estimates Easily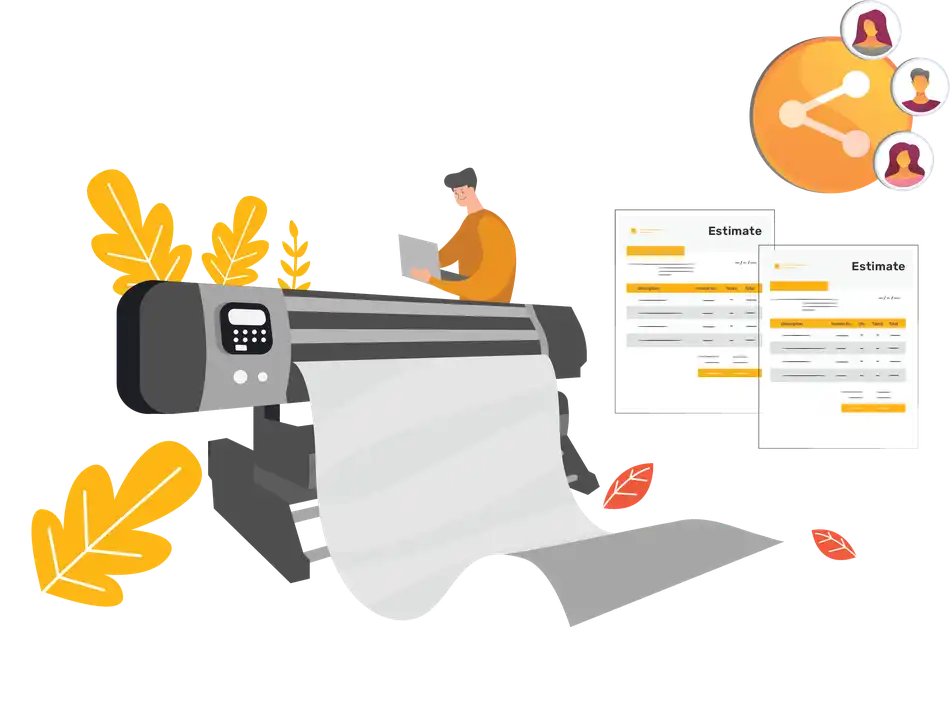 Follow Up Reminders
Send follow ups for your estimates in just a click.
Follow up can be sent by email, SMS or WhatsApp as you like.
A follow up is also sent with your branding for the professional approach.
Explore Now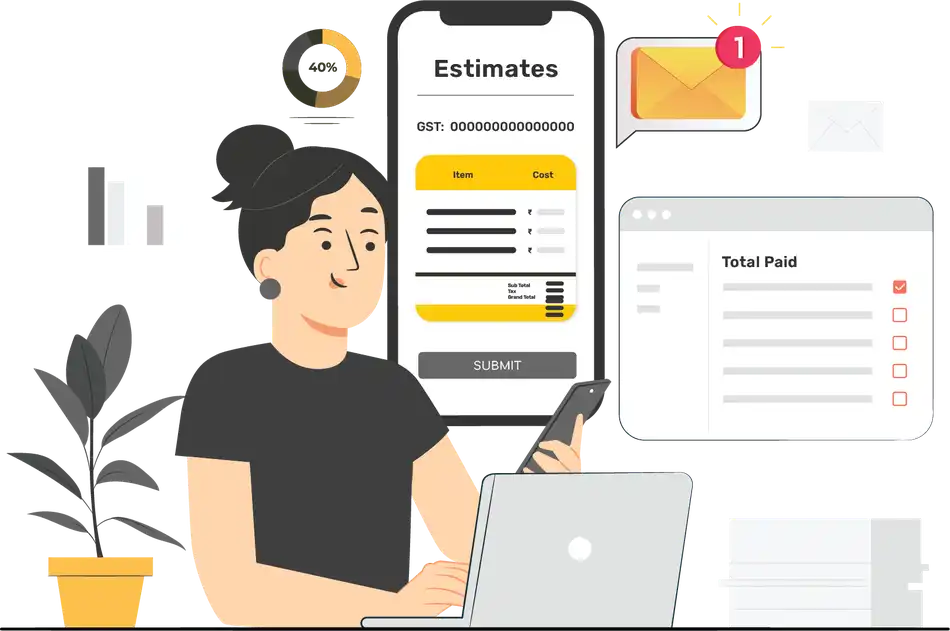 Intuitive Interface
Designed with ease of use as first priority providing you with a time saving experience for your peace of mind.
All processes are designed to be minimal to give you an experience with least amount of data entry and minimum thinking.
Accessible from all devices with an adaptable interface so you have no bounds of usage and to eliminate dedicated time for accounting to give you an on the go experience.
Explore Now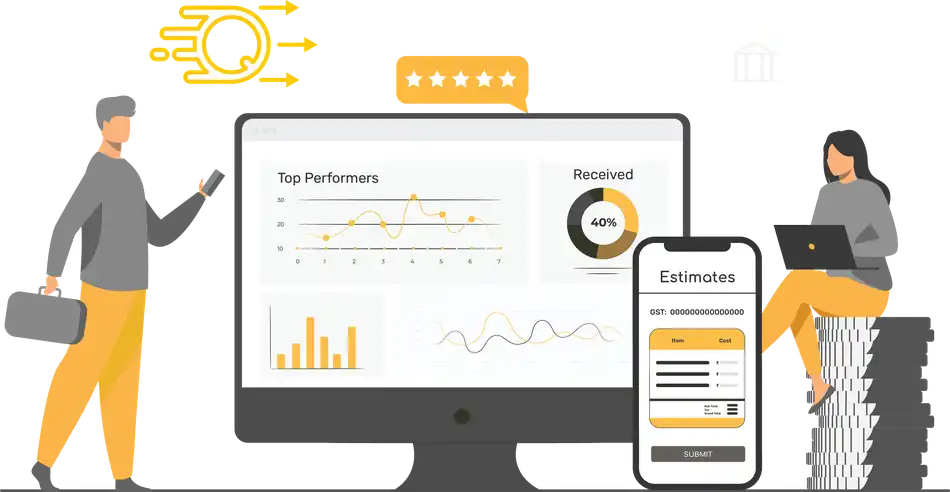 How do I renew my subscription?
Your subscription will be auto-renewed using the Credit/Debit Card details registered during the first month of trial. We will notify you about your subscription renewal 7 days prior to your auto renewal date. You can cancel your subscription anytime if you do not wish to continue.
Are the invoices GST compliant?
Yes, you can create GST invoices using Quick Invoice. Quick Invoice also gives you an option to predefine your taxes according to your products or services so that you just have to select the taxes applicable while making the invoice. Also, with our Sales Reports and GST Reports, you can file your taxes easily.
Is there a limit to making invoices or quotations under one subscription?
No, there's absolutely no limits in creating invoices and subscription. We do not restrict our users or charge them extra to make invoices.