Generate Insightful Analytics & Reports In Real Time To Understand How Your Business Is Performing At Any Instance
Now get an in-detail view of every aspect of your business with highly informative analytics and reports. Make wise decisions for you business at its every stage.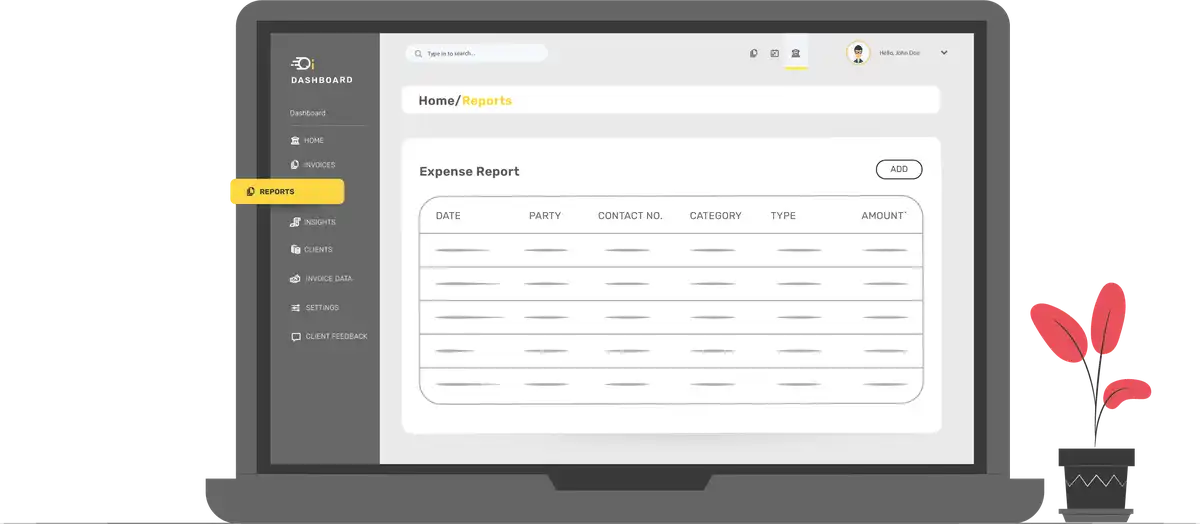 Analytics and reports to empower your business
Get Analytics & Insights
Get a simple and clear visual representation of your business with graphs & charts also get a summary of your actuals that talk numbers like total billing, total invoices, profits, new clients, expenses, etc. for a quick overview of your business performance.
Explore Now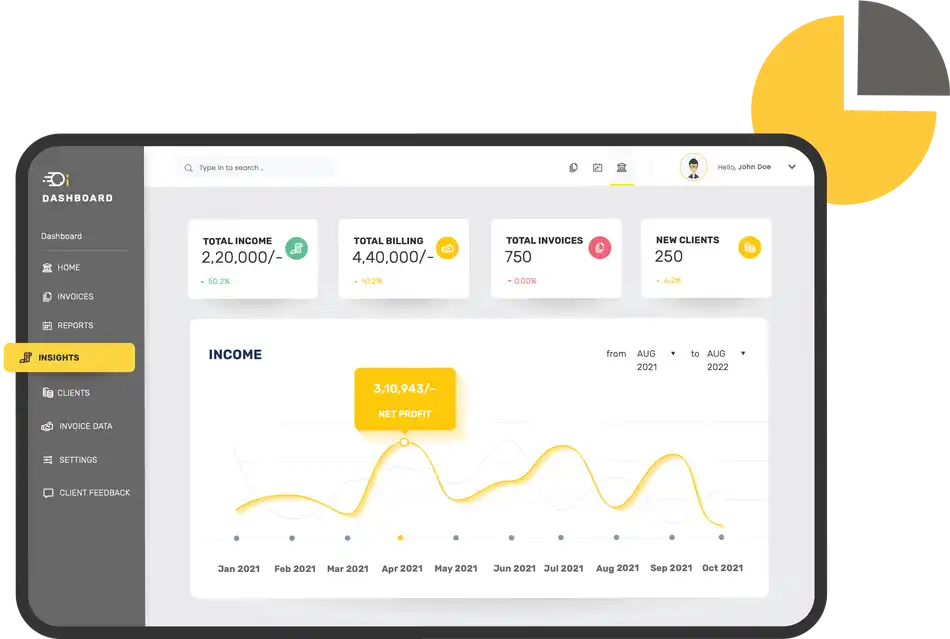 Useful Insights With Detailed Reports
Generate detailed reports on payments received and expenses made, and study the information to understand your customers, payment trends, preferred payment methods & the sectors in which your business is spending most.
Explore Now
Useful Insights With Detailed Reports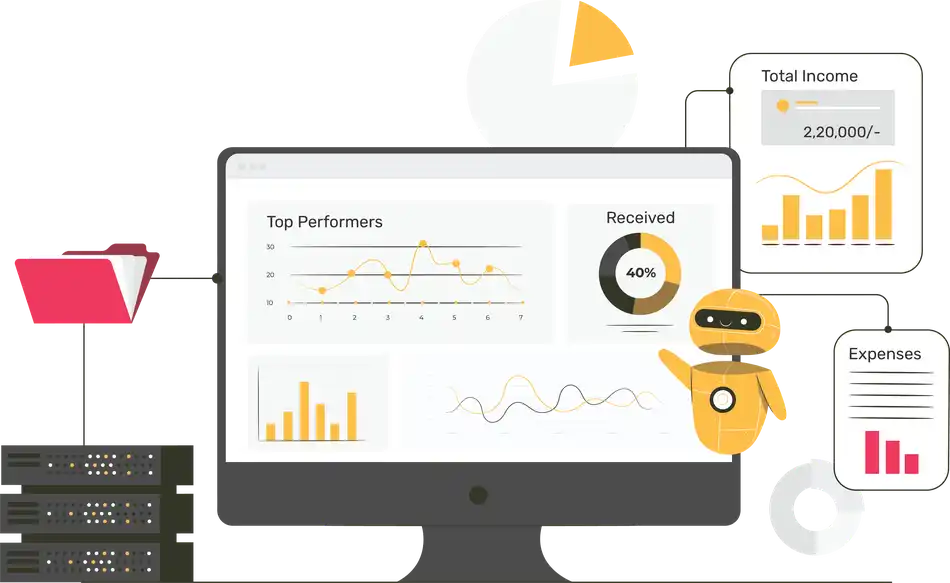 Keep Your Expenses In Check
Every running business has expenses to make which increases as your business grows. With QuickInvoice you can keep a track of your expenses like office supplies, employee salaries, purchases and petty cash all in one place. You can track your expenses categorise them and even Bill them to your clients if needed.
Explore Now
Keep Your Expenses In Check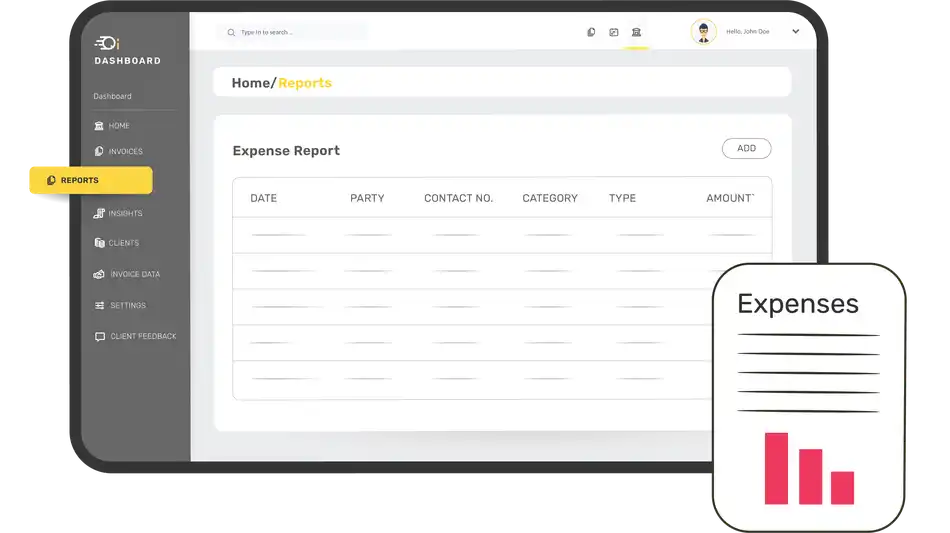 Attach Receipts Or A Document
With every transaction you log you can also attach a document or a receipt to keep record of where the money was spent or for what was it collected.
Explore Now
Attach Receipts Or A Document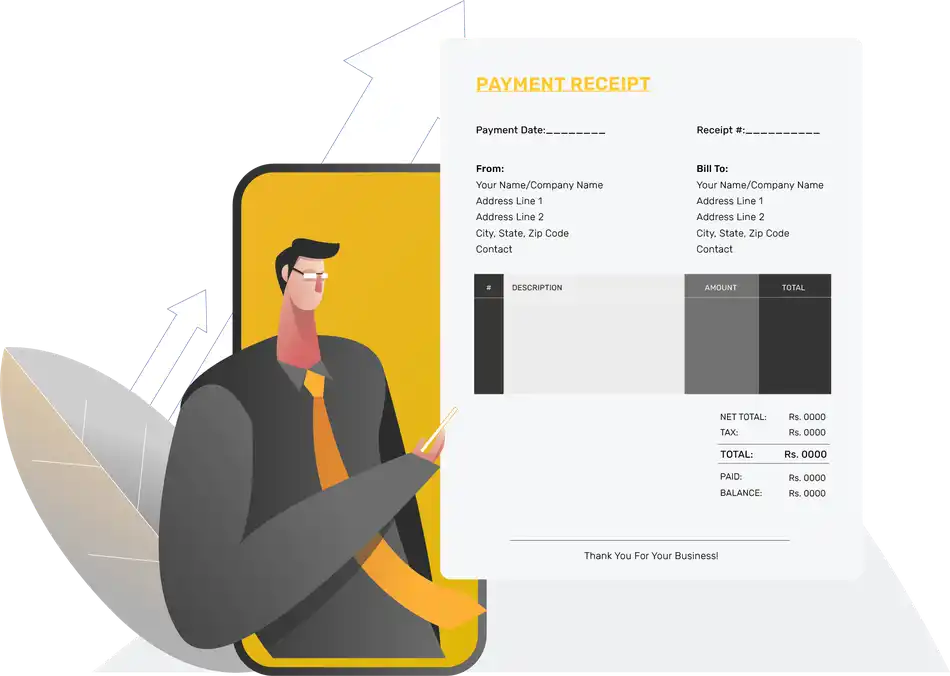 Intuitive Interface
Designed with ease of use as first priority providing you with a time saving experience for your peace of mind.
All processes are designed to be minimal to give you an experience with least amount of data entry and minimum thinking.
Accessible from all devices with an adaptable interface so you have no bounds of usage and to eliminate dedicated time for accounting to give you an on the go experience.
Explore Now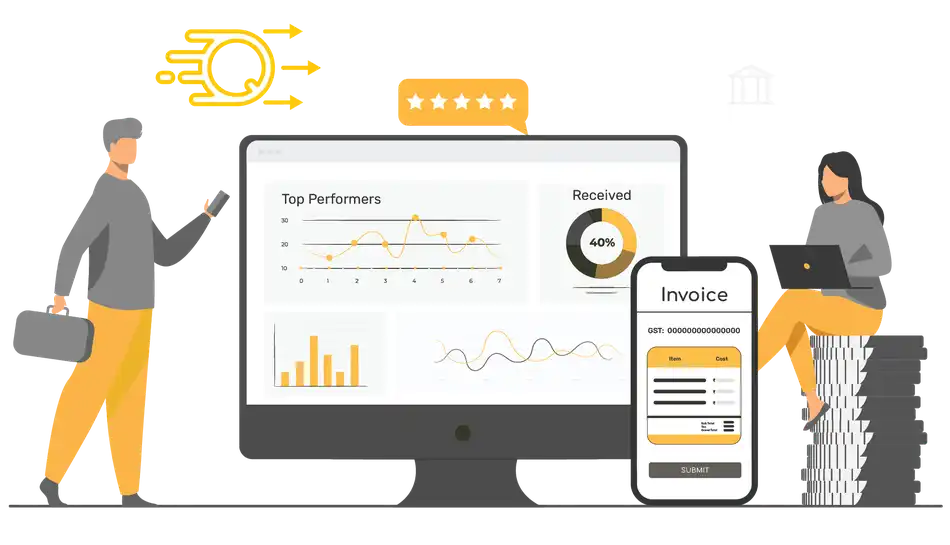 How do I renew my subscription?
Your subscription will be auto-renewed using the Credit/Debit Card details registered during the first month of trial. We will notify you about your subscription renewal 7 days prior to your auto renewal date. You can cancel your subscription anytime if you do not wish to continue.
Are the invoices GST compliant?
Yes, you can create GST invoices using Quick Invoice. Quick Invoice also gives you an option to predefine your taxes according to your products or services so that you just have to select the taxes applicable while making the invoice. Also, with our Sales Reports and GST Reports, you can file your taxes easily.
Are there any hidden charges after buying the subscription?
There are absolutely no hidden charges whatsoever. You can enjoy full access for just ₹249/month. Our subscriptions are all inclusive and we do not charge our users any additional amounts.